How To Create Your Own Printable Bookmarks Using Canva
If you're like me and you love to read books then you probably own quite a few bookmarks and you may even have wondered if it would be possible to create your own printable bookmarks.
Buying premade bookmarks is okay but let's be honest they're often not as cute as we'd like them to be.
That's why I'm sharing this tutorial on how to make your own printable bookmarks using the free online graphic design platform Canva.com! With just a few clicks, you can create beautiful bookmarks that are totally personalized and easy for you to print at home. So let's get started!
How To Create Your Own Printable Bookmarks In 5 Easy Steps
Step One: Join Canva.com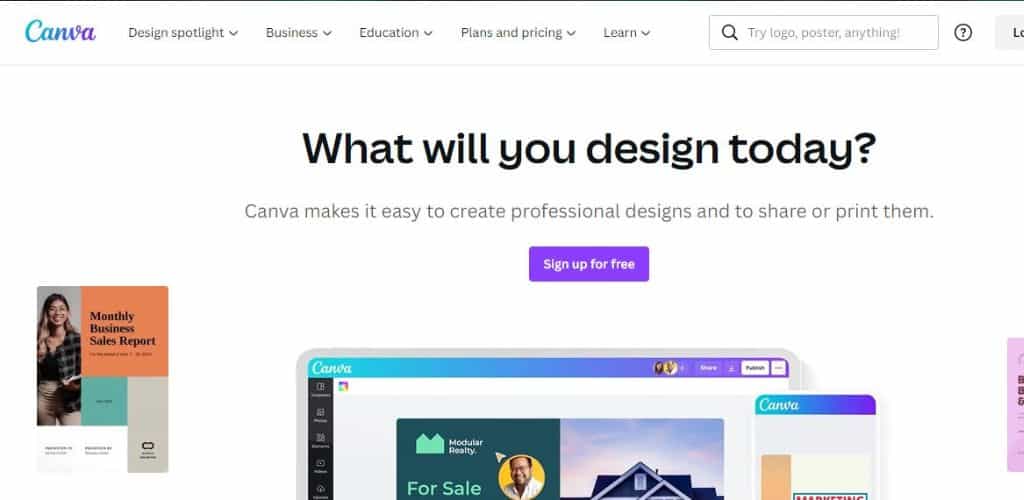 Head on over to Canva.com and create a free account. Creating a free account on Canva is quick and easy and will only take you a few minutes.
Step Two: Create A Design
Once you're logged in, click on the "Create a design" button in the top-right corner of the screen. From there, select "Bookmark" from the list of design options. This will create a blank bookmark template that is 2 inches wide and 6 inches high.
If you want to create a bookmark in a different size then instead of selecting the bookmark template you can instead click on "Custom size" and type in the size you require.
Step Three: Choose A Template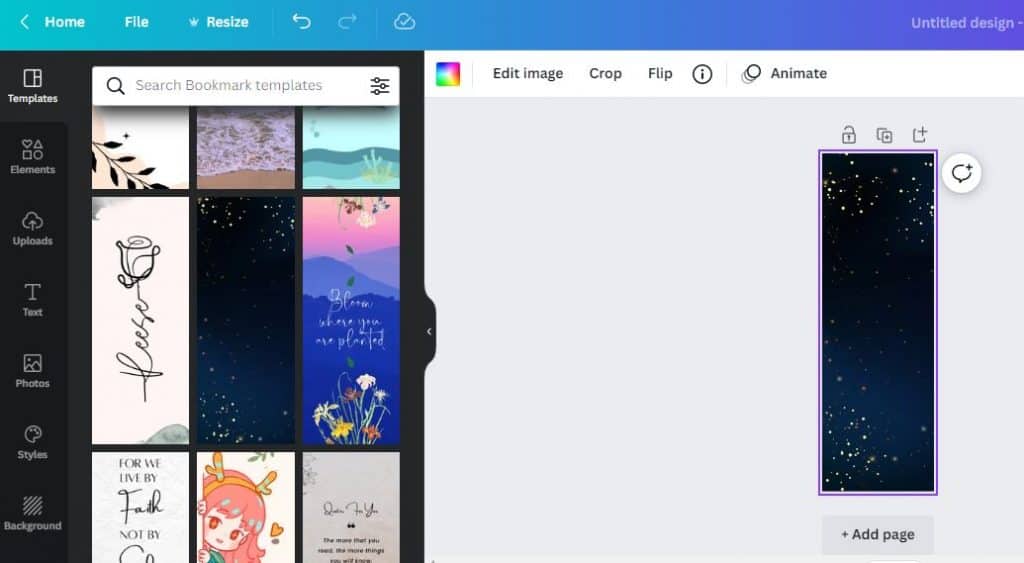 On the next screen, you'll see a variety of templates to choose from. For this tutorial, we'll be using the "dark blue night sky" template.
But feel free to choose whichever template catches your eye! Once you've selected a template all you have to do is click it and it will be added to your blank design.
If you want to upload your own images then click on the "Uploads" tab in the left-hand sidebar and select the image(s) you want to use from your computer files. Once they're uploaded, you can drag and drop them into place on your bookmark design.
Step Four: Customize Your Design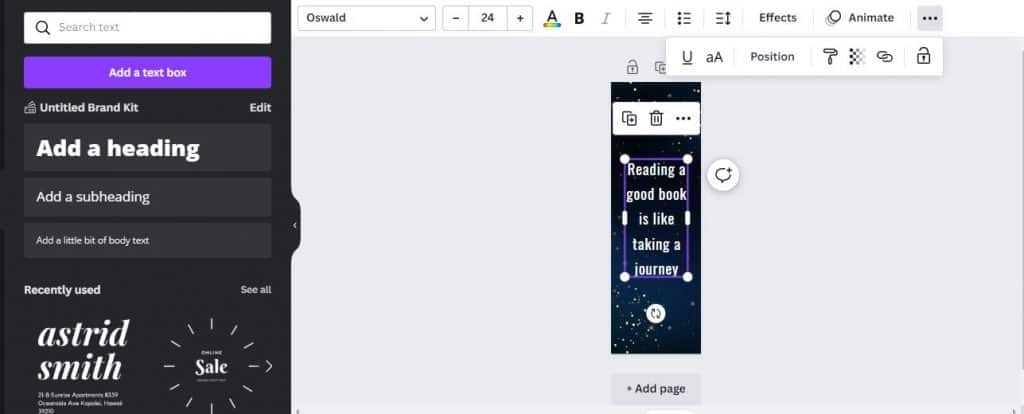 Now it's time to start customizing your bookmark! First, let's add some text by selecting from the left-hand menu and clicking on the add a heading button. Once the text shows on your bookmark document simply type whatever text you want.
If you need some quote inspiration then check out my list of 75 art captions and quotes or you can simply use the same quote I have which is "Reading a good book is like taking a journey".
Then, use the built-in tools to change the font, color, and size of the text as desired. You can also add additional elements like lines or shapes by clicking on the "Elements" tab in the left-hand sidebar.
Step Five: Download & Print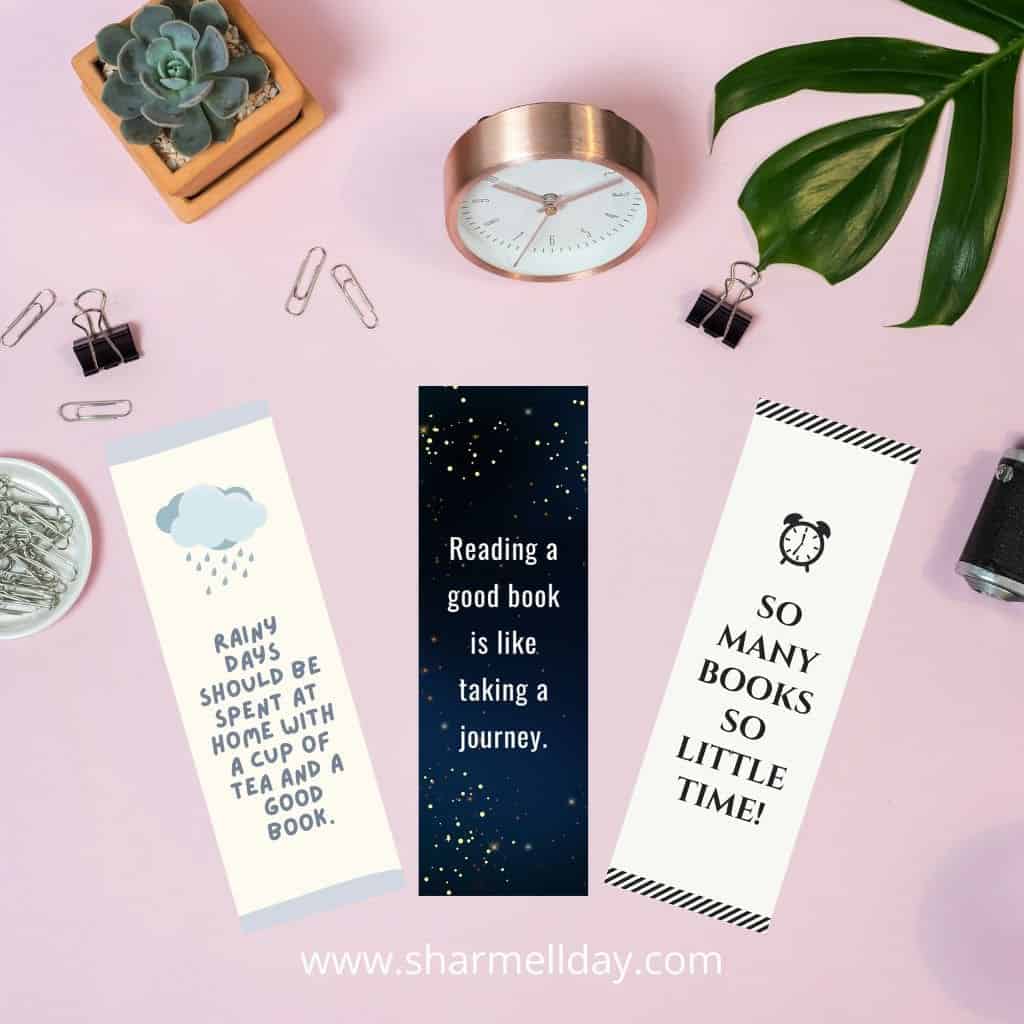 To finish up, click on the "Download" button in the top-right corner of the screen and select "PDF – For Printing". And that's it! You now have a personalized bookmark that's ready to use. 🙂
Tips On Creating Your Own Printable Bookmarks
If you want to create more than one bookmark then I recommend creating them in batches of 3 or 4, as that way you can print them all on a single sheet of paper.
The easiest way to do this is:
Download all 4 images as PNG files
Create a new Canva design that uses the US Letter Document (8.5 x 11 inches)
Upload your 4 bookmark PNGs into Canva
Drag and drop them into the document and make sure the sizes of each design are 2 wide x 6 high
You should be able to fit 3 bookmark designs vertically and then one horizontally on the page
Print your designs
What Should You Print Your Bookmarks On?
Go for a thicker paper when choosing the material for your bookmark, but not one that's as heavy as cardstock. Something in the range of 150-250 gsm would be ideal.
The finish is also key – if you're using recycled or natural paper, you won't need any additional finishes, but the coated paper may work even better with some lamination added.
What Size Should Your Bookmarks Be?
The standard bookmark sizes are:
2 x 6 inches
2 x 7 inches
2 x 8 inches
Conclusion
Creating your own printable bookmarks is a great way to add a personal touch to your reading experience and it's so easy to do using Canva.com!
With just a few clicks, you can design beautiful bookmarks that are totally unique and super affordable.
They also make great personalized gifts for friends and family members who love to read. So what are you waiting for? Give it a try today!
If this Canva tutorial has left you feeling inspired then you may also want to check out; How To Create Free Printable Quote Coloring Pages At Home.