How To Make Your Own Blank Bookmark Template Printable In Canva
If you're creating your own digital bookmarks that you intend to print, then it's super helpful to have a blank bookmark template printable.
This way, you can design your bookmarks, download them as a PDF and then print them on cardstock.
In this tutorial, I'll show you how to create a blank bookmark template that you can print at home. Let's get started!
Blank Bookmark Template Printable Using Canva
First sign up for a free account with Canva.com, which is quick and easy to do and should only take you a few minutes.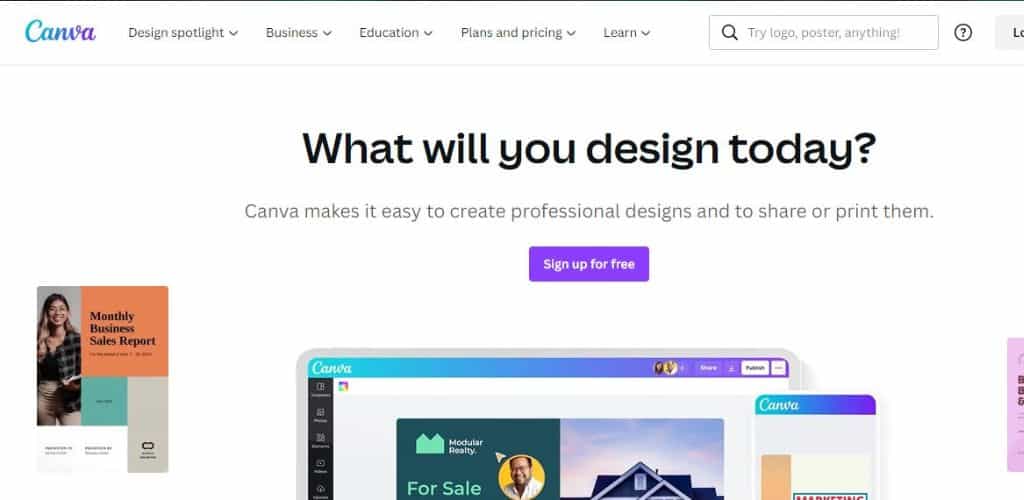 Create A Design
Once you're logged in, click on the create a design button in the top-right corner of the screen.
From there, select Custom size from the list of design options. The size I'm going to use is 11 inches wide and 8 inches high.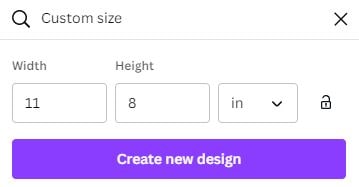 This will create a blank document that can be used to print 4 bookmarks on either A4 or US letter-size printer paper.
Add Guidelines
We will be creating a blank bookmark template printable for four bookmarks that are sized 2 inches wide and 6 inches high.
In order to make sure that the template is correct for our bookmark size, we need to activate guidelines in Canva.
Click on File on the top left and then click on Show rulers and guides.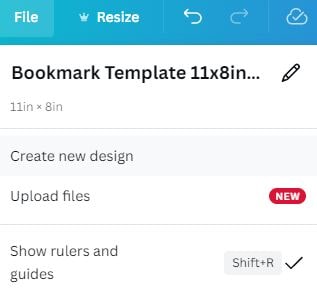 You will see rulers appear at the top and left-hand side of your document.
Hover your cursor over these rulers and then drag them down and a thin line will snap into place wherever you choose to act as a guide.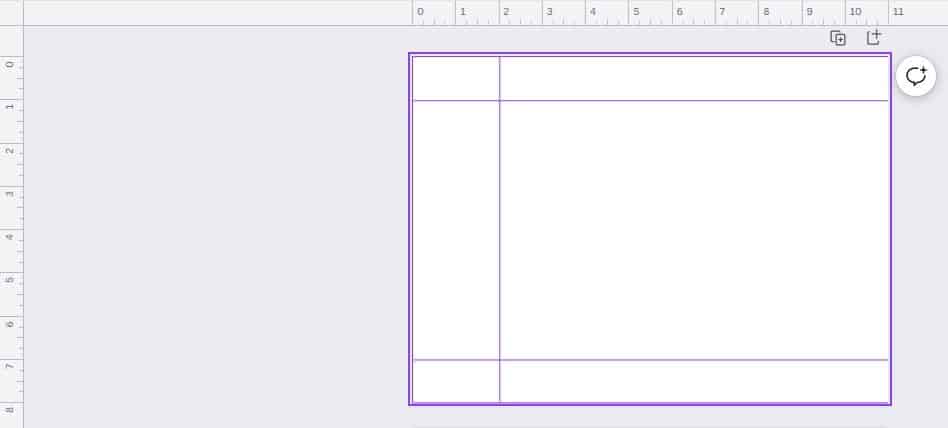 In this case, I'm snapping mine in place so that I have measured a single bookmark that is 6 inches high and 2 inches wide.
Add Rectangles
Now that there are guidelines in place for the bookmark size, we need to add our rectangles so that when the guides are removed our template is complete.
Click on Elements on the left-hand menu and search for rectangles in the search bar. Canva is always changing so elements move around, which is why I recommend searching for "rectangle outline".
Basically, you want to find a rectangle outline that can be re-sized on all four sides so that it can be positioned over the guidelines of the 2 x 6-inch bookmark outline.
Remove Guidelines
Once you've placed the rectangle outline over the guidelines you can turn them off and then make a copy of the rectangle three times.
You should now have four rectangle outlines that just need to be evenly spaced out on your document.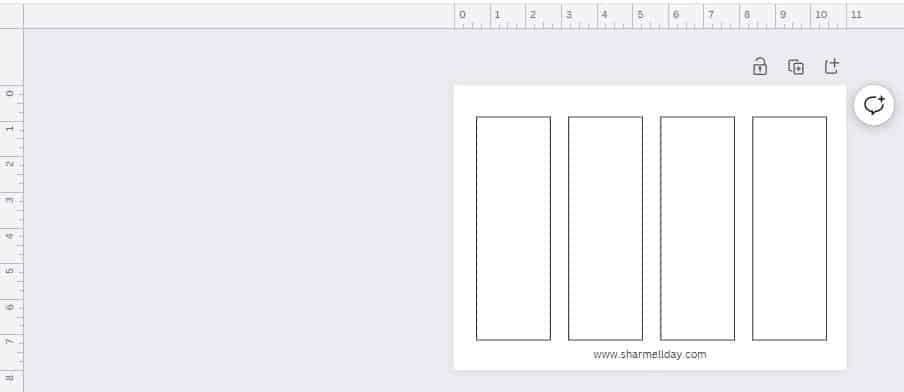 Save Blank Bookmark Template In Canva
That's it! All you need to do now is save your blank bookmark template printable in your Canva account ready to use whenever you need it.
So the next time you create an awesome bookmark in Canva, you simply download it as a jpg image, upload it to Canva and then drag and drop the images onto your blank template.
If you're looking for some printable bookmark ideas then you may enjoy these tutorials:
Once your bookmarks designs are created, and inside your blank template, all you have to do is download the whole template as a PDF document, print it, and cut out your bookmarks ready to use or give away as gifts to friends and family.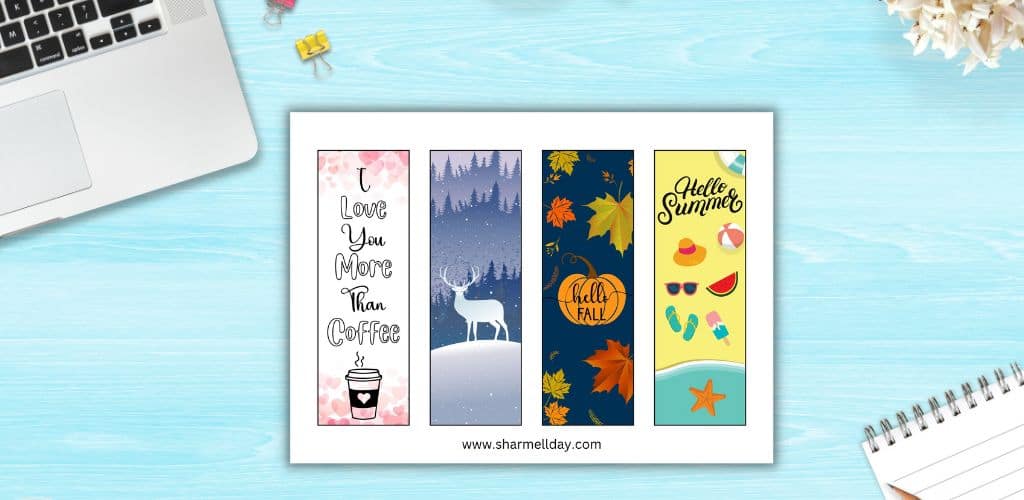 Conclusion
There you have it! Now you know how to create a blank bookmark template printable in Canva.
This is a really handy way to make sure that your bookmarks are always the right size and look great when printed.
This is handy not just for you but for anyone you may want to send your bookmarks to including customers if you choose to sell your bookmarks online on a platform like Etsy.
So give it a go and see how easy it is for yourself!