Super Easy Way To Make DIY Bookmarks With Canva And Jasper AI Art 
If you don't consider yourself to be "creative" or "artistic" then I have good news for you…you don't have to be! You can 100% make your own stunning DIY bookmarks with Canva and Jasper AI Art.
There is zero drawing or graphic design skill required. In fact, as long as you can type a sentence the artificial intelligence art generator will do all the creative work for you.
So let's get started!
DIY Bookmarks With Canva And Jasper AI Art
Canva.com is a user-friendly graphic design tool that anyone can use and the best part is that you can use it 100% for free.
So if you don't already have an account with Canva.com, then the first step is to take a few minutes and set up a free account.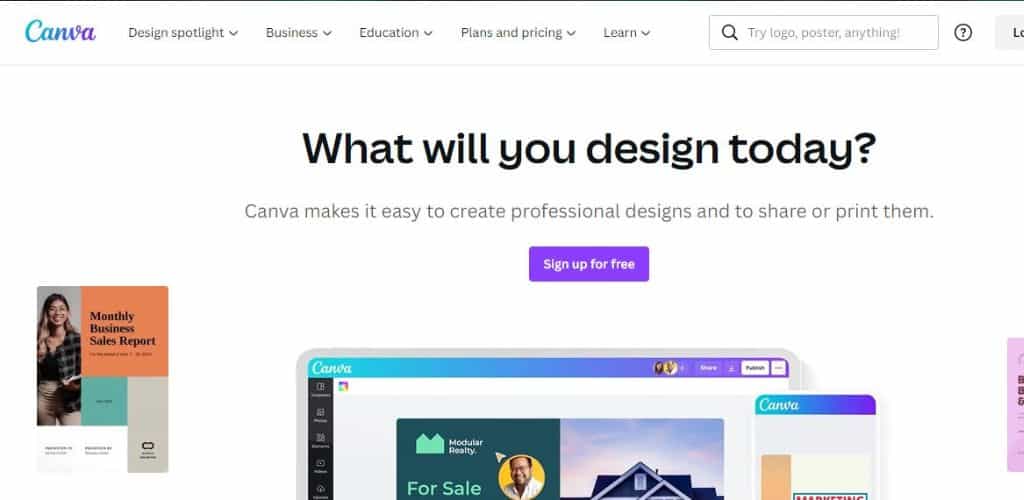 Jasper AI Art is an artificial intelligence software tool that creates unique pieces of art based on your text prompts. If you've never used an AI art generator tool before then this might seem a bit crazy!
To give you a better idea of what this tool can do and the kinds of text prompts to use I wrote this post; 37 Prompts For AI Art: Easy Text To Image Prompt Ideas.
So, now that you have a clearer understanding of what Jasper Art can do, you need to sign up for an account.

It's currently only $20 a month for unlimited image generation, but in the future, this might change. It's billed monthly and you can cancel at any time.
Create Unique Images Using Jasper AI Art
This is where the fun begins! As its time to tell Jasper AI Art what images you want to create.
Now if you're not sure what you want to create then you can just follow along with what I'm doing to help you get into the swing of things.
Jasper can create an image in the style of a certain artist and there is already a list of several for you to choose from, such as:
However, I'm not going to create anything in the style of a particular artist for these bookmarks I'm going to keep it simple.
I'd like images showing the forest in the autumn. So I need to tell Jasper AI Art exactly what I want by using text prompts.
My text prompt is going to be "Fall, autumn, blue, leaves, light, pink, purple, forest".

Jasper AI Art creates four images at a time and you have the option to download each one individually, which is just as well as the AI is not perfect and so one or two of your images may not turn out exactly to your liking.
If you're not happy with the results then either create a whole new set of images using the same text prompt or add to the prompt to make your request more specific for Jasper to understand.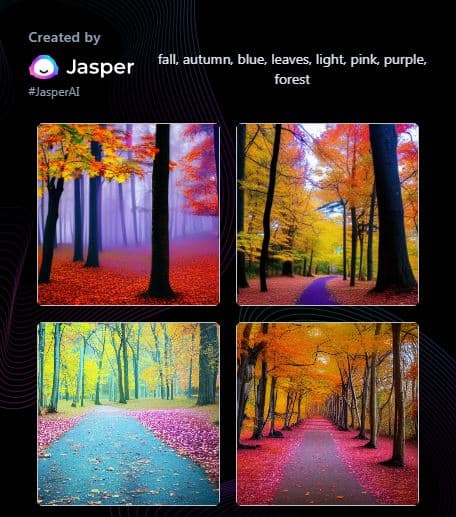 When you've got four images that you're happy with, simply hover your cursor over the image and a download icon will appear.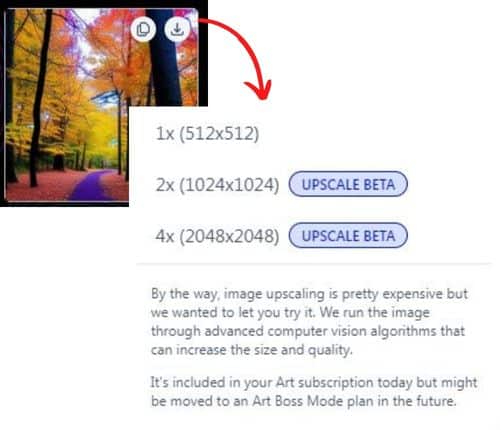 At the time of writing, there is an image upscale option that is currently in beta so you have the choice of 3 download sizes:
512 x 512 px
1024 x 1024 px
2048 x 2048 px
As it's currently free to download the upscaled images I'm going to choose 2048 x 2048 px because this will give me the option to use these images again in another design that may require a larger image size.
Jasper AI Art can be very addictive, so feel free to spend some time playing around with it and creating a ton of unique beautiful pieces of art that you can download and use for your creative projects.
I'm only going to download four images for the sake of this tutorial and then log in to my Canva account.
Create A Design
Once you're logged in to Canva, click on the create a design button in the top-right corner of the screen.
From there, select Bookmark from the list of design options. This will create a blank bookmark template that is 2 inches wide and 6 inches high.
If you want to create a bookmark in a different size then instead of selecting the bookmark template you can instead click on custom size and type in the size you require.
Customise Your Designs
Canva has a lot of pre-made bookmark design templates for you to use, but we are going to create something unique using the images we created in Jasper AI Art, so we want to start with a blank document.
Upload the jpg images that you downloaded from Jasper AI Art into your Canva account by clicking on "Uploads" on the left-hand menu. This will show an "Upload files" button under the search bar.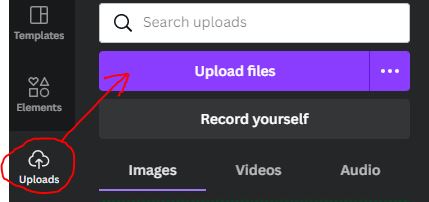 Underneath your blank bookmark there is a +Add Page button, so just click that to create more blank bookmarks.
Then simply drag and drop the Jasper AI Art images that you uploaded earlier onto each of your blank bookmark documents.
You can move the images around and crop them so they fit the way you want on your bookmark.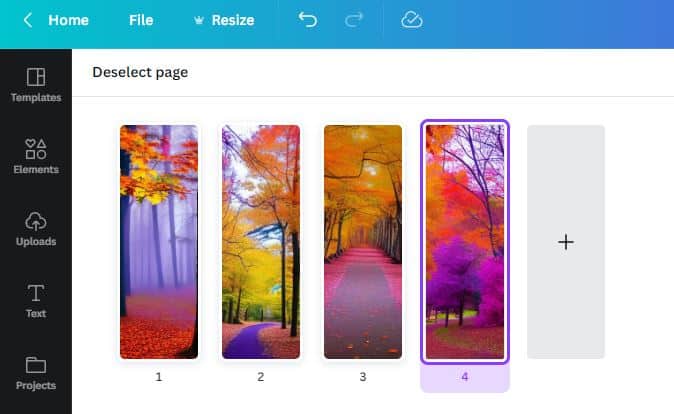 Use Canva Elements To Enhance Your Design
Now, this step is purely optional because depending on your designs you may not want to add anything to them at all.
But if you do want to play around and add text it is very simple to do and also undo if you don't like it.
Just click on Text on the left-hand menu and then click on the Add a heading button.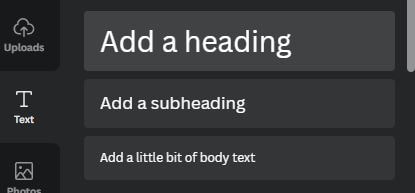 You can change the font size, style, colour and even make the text curved by using the Effects option.
I created a useful blog post to help you learn how to create stunning text effects in Canva.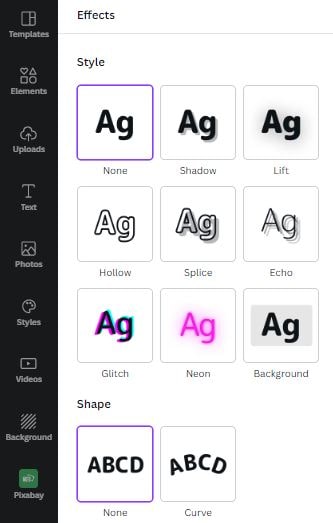 You can also add graphics from Canva to your design, so just play around with the options if this appeals to you.
Download & Print
Once you're happy with your designs and have created as many bookmarks as you like, then all you have to do is print them, cut them out and they're ready to use.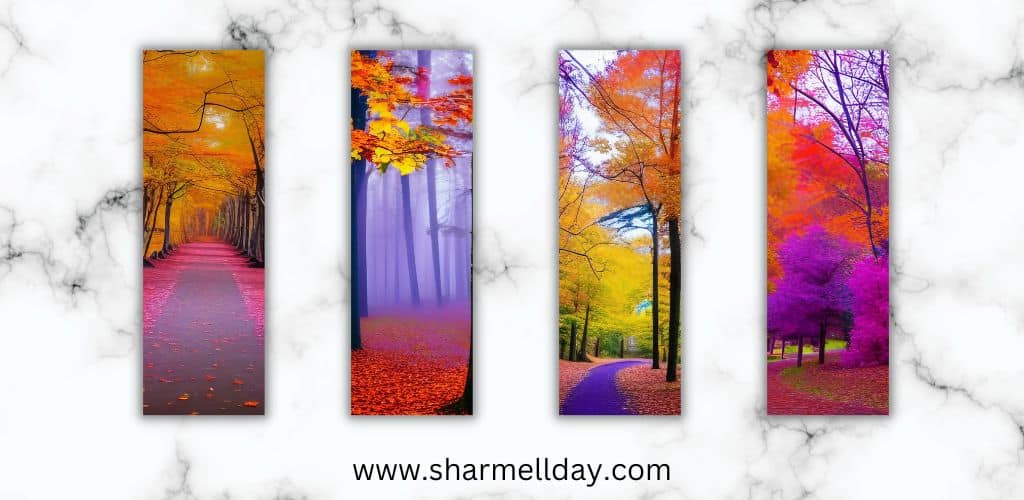 Tips On Printing Your DIY Bookmarks Correctly
You do not want to simply download your designs straight from Canva as a pdf document and try to print them out, as the size of the bookmarks will be all wrong.
Instead, you have to take a few extra steps in order for them to print them out correctly.
First, click the "Share" button in the far top right-hand corner of the screen and then you will see the option to download your design.
Click the "Download" button and select file type "JPG" and then hit the download button again. This will download all your bookmark designs together as a zip file. Extract the files and save them.
Then upload your bookmark jpg images into Canva by clicking on "Uploads" on the left-hand menu. This will show an "Upload files" button under the search bar.
Click on upload jpg files and locate the bookmark images you want to import into Canva.
Finally, you need to add your bookmark designs to your blank bookmark template printable, which will allow you to print up to 4 bookmarks in the right size on a single sheet of paper.
Conclusion
There you have it! With just a few simple steps, you can create your own DIY bookmarks using Canva and Jasper Art.
I hope this tutorial has inspired you to create your own unique bookmarks and to think about the possibilities of using Jasper AI Art for your other DIY projects.
If you're looking for more DIY printable bookmark ideas then you may enjoy these tutorials: